This is Fred.  Fred is unique.  Be more like Fred.
If you've been following us at the track or on our social media platforms, then you will be very familiar with the little blue race car known as Fred. He's become quite the personality! But exactly who is he?
To give Fred his full title, he is the "Fred Davies Special" and we thought it was about time we introduced you to the man behind the machine … Thomas "Fred" Davies himself.
Fred Davies is an English engineer who moved to Canada in the 1950s, working for a race car manufacturer called Bill Sadler. Fred became involved with building the Sadler Mk 3 sports-racer, which for those who don't know, is Maserati 'Birdcage'-eque. Work on the Sadler Formula Junior followed. In 1961, Fred Davies moved to Los Angeles and found himself a workshop. He fancied building his own sports-racer … and "Fred" was born.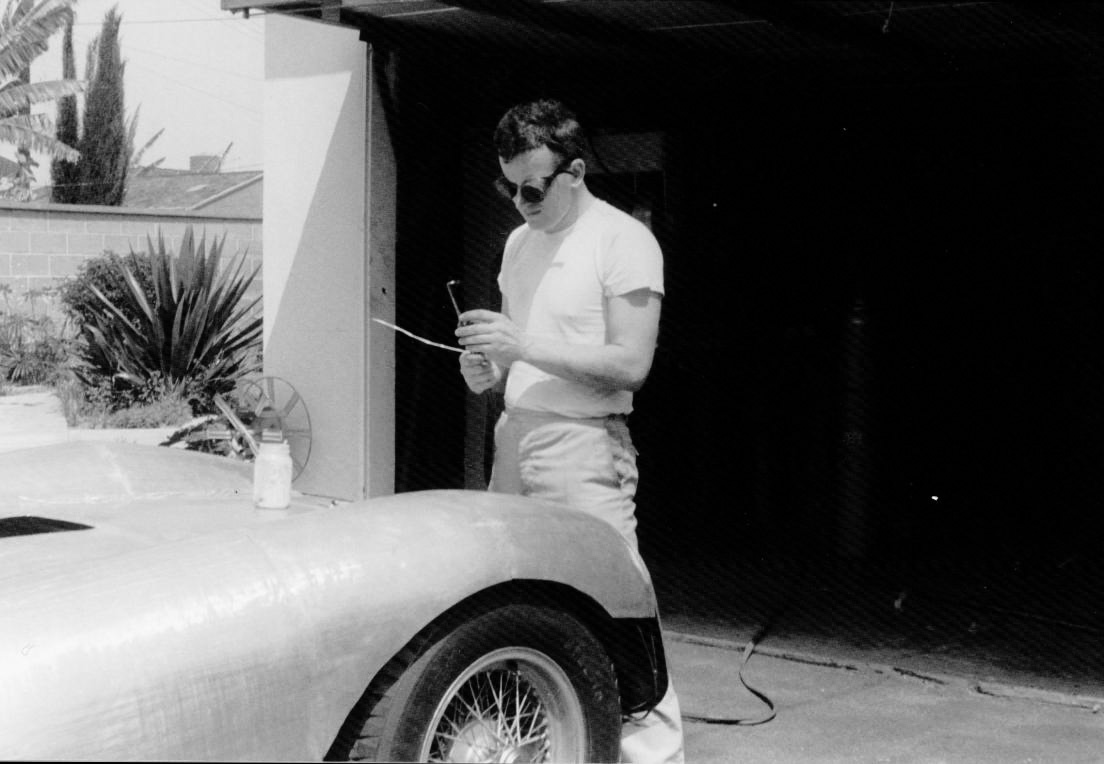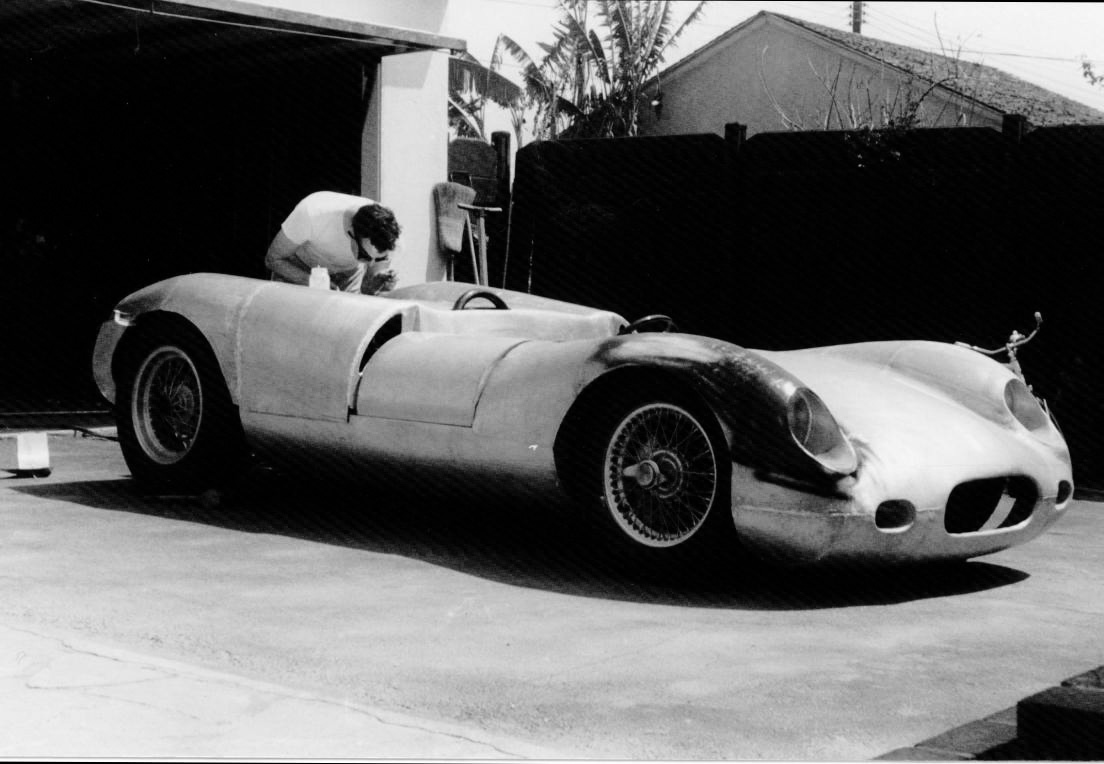 The Fred Davies Special (FDS) was an early attempt at what was then a large displacement engine, (a 5 litre Chevy V8), which brought with it the problem of a suitable gearbox! Fred Davies modified a Halibrand quick change to a two speed, decided to extend the case and add two more gears and synchros; giving four forward gears, with plans to add reverse later. However, a telephone call from John Cannon changed the situation when he said they were going over to Hewlands, leaving two Huffaker transaxles available at a knock down price. Fred Davies snapped them up! The Huffaker allows for quick ratio changes from the rear and so the rear panel was then designed accordingly.
The FDS chassis is a one off, being made of 16g aircraft grade chrome moly and 14g in high stress locations, making for a very rigid structure. Other design changes along the way were the brakes, from Girling front, Dunlop rear, to all Girling and the original Hilborn injection was rejected for a four barrel Holley carb. The short stub rear exhausts were vetoed for a rear exit system, allowing F104 ducts to the side openings to help with cooling. The wheels went from slave front Borranis to Campagnola mags for the front and Halibrand rears.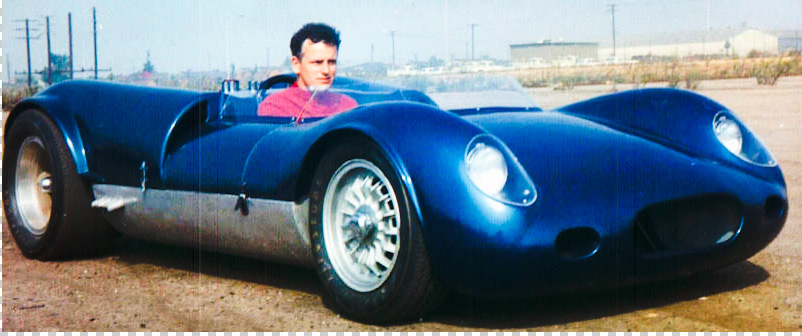 Fred was finally good to go and he ran on local Californian tracks and on the road, but in reality, his creator's priorities had changed.  There were other projects afoot …
Fred and his FDS returned to the UK in 1973, where the car was stored until 1975, before sale. Since the 1970s, the FDS has been through a number of owners: from a Dutch collector, to a Belgian neurologist (who registered it with the FIA as a Genie as they look very similar). This owner had the FDS restored by Peter Denty and then raced it until 1983. The FDS then went to Sweden, racing until 2004; before sale to the next owner who lived in Belgium. The present owner and Scott Automotive's customer, lives in Germany and has since used the FDS for hill climb events.
And what of Fred, the man, now?  Well, Fred Davies is still alive, living in Ontario, Canada, and in regular touch with us. After years of not knowing where his creation was, when the FDS was assumed to be the Genie Huffaker car, Fred Davies has been delighted to catch up with us and the FDS's history.
So, now you know all about this unique car from the early days of rear-engined, large capacity sports-racers.  And what next for dear little Fred?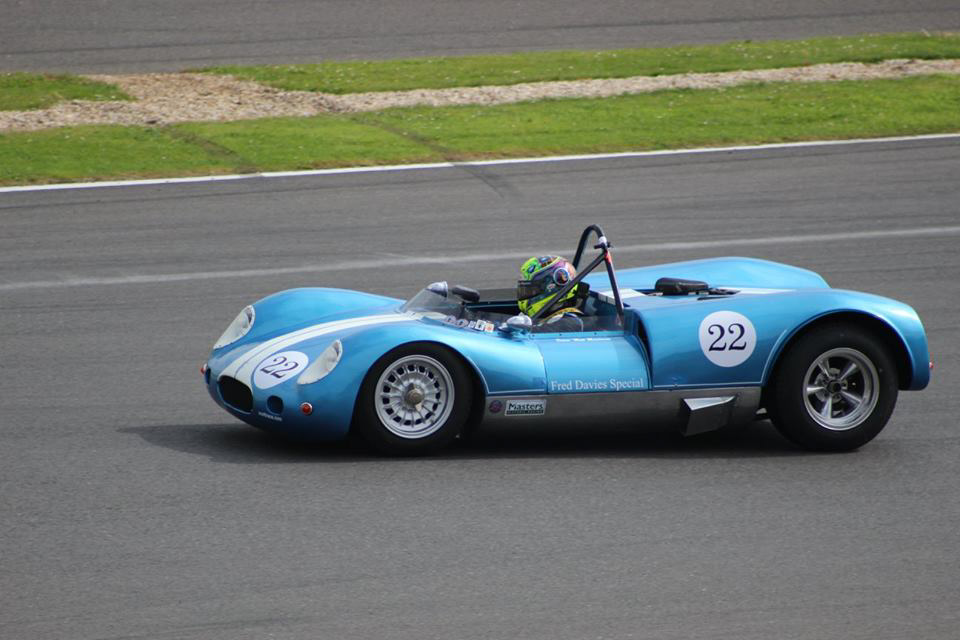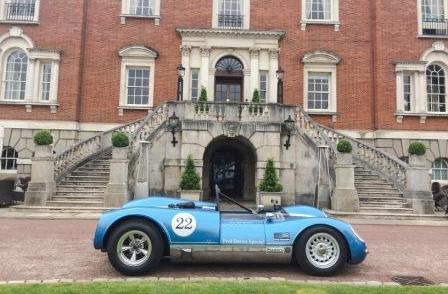 Well, Fred has just returned from Motorsport Magazine's Hall of Fame 2018 event, driving up the Captain's Drive at the Royal Automobile Club in Epsom, Surrey, where he was piloted by Johnny Mowlem.  Johnny is a professional international racing driver, ranked amongst the top sportscar and GT drivers in the world. He is a two-time British champion and the current European GT Le Mans champion.
With Fred being eligible to participate in the Whitsun Trophy as a pre 1966 sports car, it is hoped that the Goodwood Revival will be his next outing.
This is Fred.  Fred is unique.  Be more like Fred.
#scottautomotive #racecarpreparation #tracksidesupport #racesupport #eventsupport #restoration #freddaviesspecial #thisisfred