And she most definitely is a showgirl!  Catch her debut appearance on the Motorsport Magazine stand at the Silverstone Classic, which is taking place between 20-22 July.  But who is she?
The Lola T212 is a Group 5 car, being the next development on from the T210, but to the untrained eye looking almost identical.  T212s have raced very successfully in European 'up to 2 litre' sports car championships, at Le Mans and European hill climb events.
The Lola we have been preparing and developing over the last two years was built for the previous owner and both he and his two sons raced it very successfully.  Our customer then bought this T212 recreation car to complement the Lola T222 already in his collection.  Of course, the main advantage being that any modifications it might need, we could almost replicate from his previous car …
So far, so ordinary?  But Lola is extraordinary now!  She can be driven by both able-bodied and less-able-bodied racing drivers; switching between modes very quickly at the track.  Her owner requires us to produce bespoke hand control systems and additional accessibility for his race cars.  His physical limitations do not in any way dampen his passion for racing and, quite frankly, why should they?  He would also like to race as a team with able-bodied friends in endurance events.  As they say, what's not to like about that!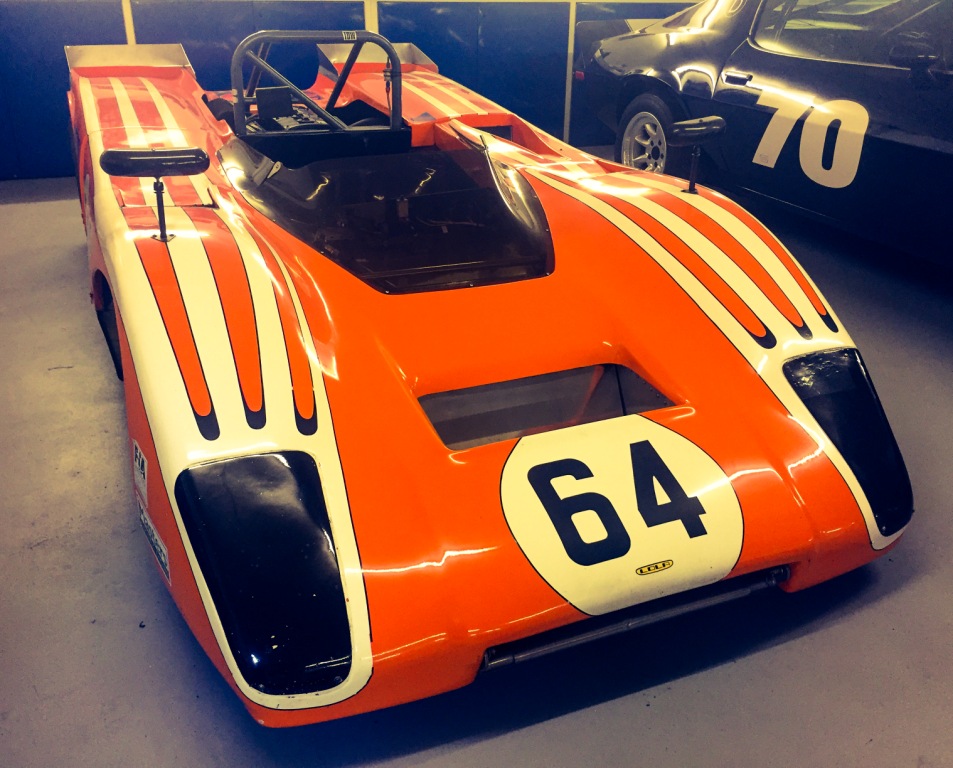 Lola T212 recreation car, adapted for able-bodied and less-able-bodied use
So, here's the technical bit.  When rebuilding our customer's T222, a rare Hewland sequential system was purchased, with the plan being to adapt it onto the LG gearbox for that car.  But then we became involved with Dragonfly Technologies and the famous "Dr John" (now of Bloodhound fame), working with him and using instead the pneumatic airshift system he had in development.  The Hewland sequential went up on the shelf for another day …
And then we met Lola Junior.  Off the shelf came that Hewland mechanical sequential box and we have since been working with Tour-de-Force, using their fly-by-wire throttle and our bespoke hand control system; together making a winning combination.
Lola T212 steering wheels; the latter displaying one of our bespoke hand control systems
Will you be going to the Silverstone Classic this year, one of the highlights of our calendar?  Pop along to the Motorsport Magazine stand and you will see Lola's specially adapted steering wheel for yourself.  The throttle is controlled by a pad on the RH side; the brake by a large lever also to the right; upshift by a button on the LH side; downshift by a pad above the brake lever on the RH side.  The car can be fully automatic or semi-automatic; the pull-away being completely computer driven.  The car can shift up and down by itself, or the driver can call for an early shift when he's feeling racy!
How quick a pitstop and driver change is possible then?  Well, a flick of a switch allows the changing of the steering wheel back to a standard one (with a physical quick-release mechanism) and the removal of a lower blanking plate covering the pedals is all it takes.  Adapted accessibility allows our less-able-bodied drivers to get themselves out (or be assisted by us) as comfortably and as efficiently as possible.  The throttle pedal is then re-activated and is fly-by-wire.  The brake can be used as normal, or with the lever still in-situ.  Just like a F1 box, there is paddle shift for the gears and the clutch is as on a modern race car, with a potentiometer on the lower section of the wheel.
All that's left to be done now is to take the Lola to TDF HQ for the pull-away map to be written and tested, with that initial programme to then be tailored to our customer's specific needs.
Got all that!?!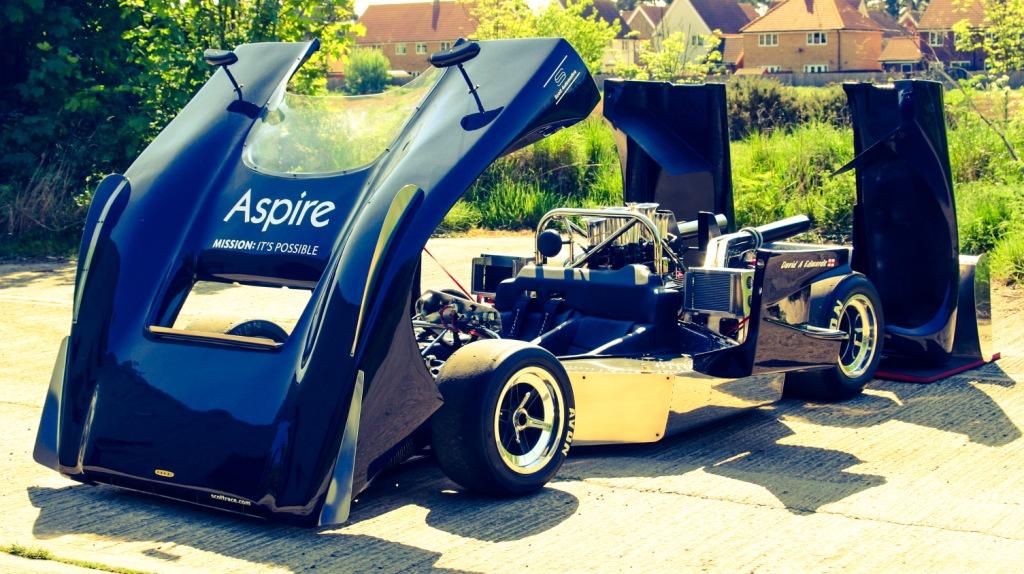 Lola T222, adapted with our bespoke hand control system and holder of two British Speed Records.
Here at Scott Automotive, we have been designing and developing our own bespoke hand control systems for many years.  It's one of the most satisfying aspects of our work.  We are passionate about making sure that everyone that wants to race has the opportunity.  Crikey, even create British speed records if they want do.  And we have.  That's why we are so delighted to see the likes of Billy Monger and Nathalie McGloin in race cars and trailblazing the way for many others.  We are also friends with some of the guys from Mission Motorsport who are devoted to getting ex-servicemen back into work through providing rehabilitation and vocational training within motorsport.
We are all entitled to be part of the Motorsport family.
Mission impossible?  Hell no, Mission it's possible!
If you can't catch Lola at the Silverstone Classic, then expect to see her distinctive colours at future FIA Masters Historic Sports and HSCC pre-80s events … maybe even Classic Le Mans …
#scottautomotive #inclusive
#racecarpreparation
#tracksidesupport
#bespokehandcontrolsystems