Standing, looking down on the race car which had just arrived from our customer's collection in Germany, all was not as it seemed.
It was a Penske PC7, that much was as expected, but the instruction to piece together its history as soon as possible and get it advertised for sale, now took on a whole new light.  This car was not the one we thought it was.  This was not going to be a quick turnaround.  Now, three years later, we can finally tell its story.
Prior to our customer's ownership, the PC7 had been the centrepiece of a private museum collection in Europe and was painted in the famous Bobby Unser colours.  Now, this is not the "big reveal".  The original car is well known and is on display in the US already.  This PC7 was only painted up for display purposes in that same livery.  OK, so far, so good.  It was not really pretending to be something it wasn't.  But, what was it?
And so began the hard work.  Three years of good old fashioned reference book research and European and Transatlantic telephone calls, mixed with 21st Century 'googling' and e-mails, and we finally had our answer.

This Penske race car, as finally confirmed by the USAC, turned out to be the #31 Larry Dickson Indy 500 Machinists Union team PC7.  Machinists Union Racing was a CART Indy Car team owned by the International Association of Machinists & Aerospace Workers.  It was run by the IAM's national automotive co-ordinator, Andy Kenopensky.  Got that?!
In the 1981 Indy 500, it classified 18th overall when a piston let go.  The car was used in other events throughout that year and then had its bodywork side pods updated with some external modifications, to make the aerodynamics more in line with the newer and faster PC9.  And so there it was.  That's why it didn't look right.  The car raced in 1982, but the only confirmed outing known of is the '82 Indy entry, where it was scrutineered as the Roger Mears #80 spare car.  More smoke and mirrors!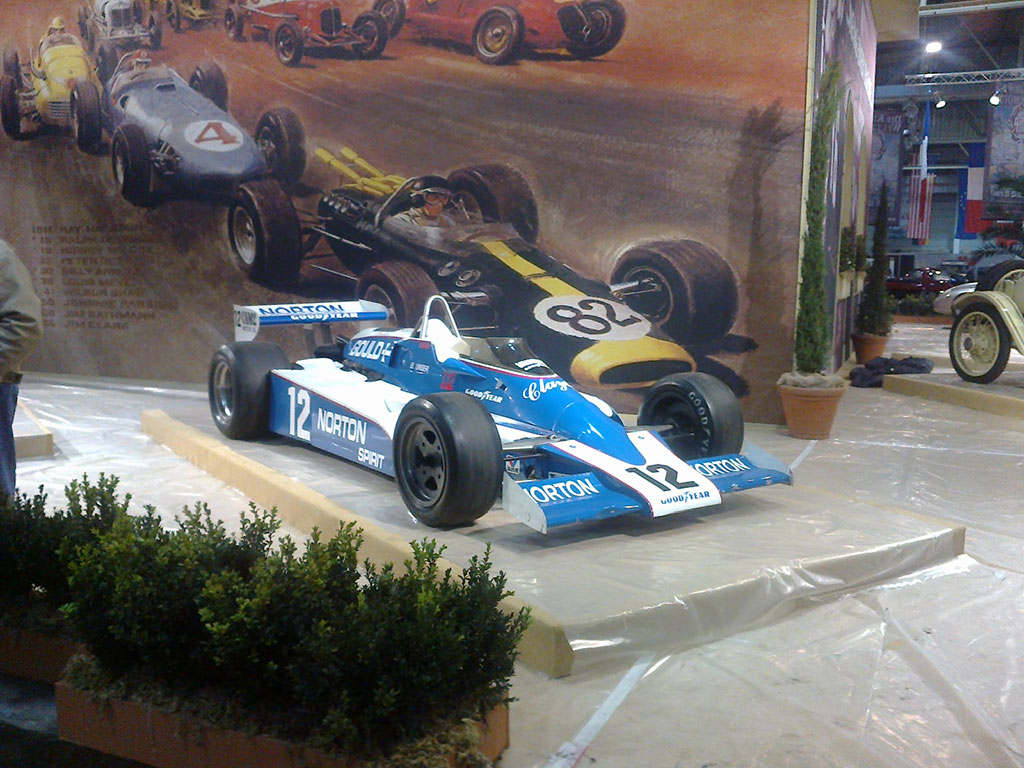 The archives also show that the Machinists Union ran a PC7 at Milwaukee, Atlanta, Michigan, Riverside and Watkins Glen in '81 and Milwaukee, Atlanta, Michigan, Riverside, Pocano and Road America in '82 … was it this one? And from 1983 until it ended up in the museum?  Well, we were still in the processing of researching this, when things took an interesting turn …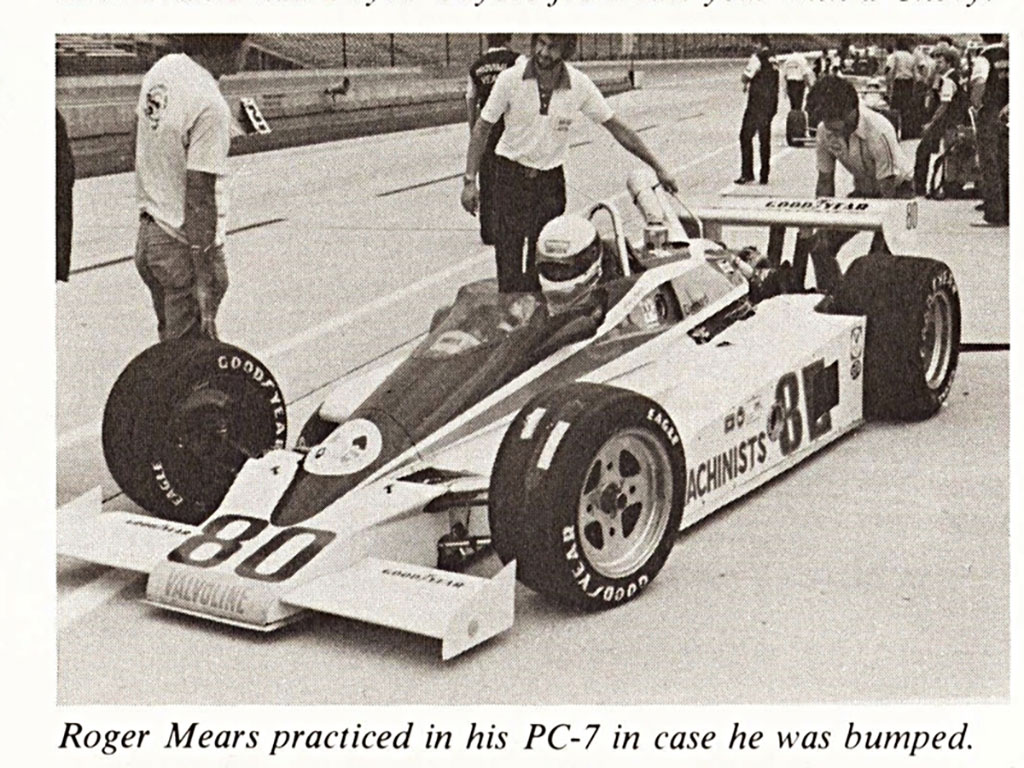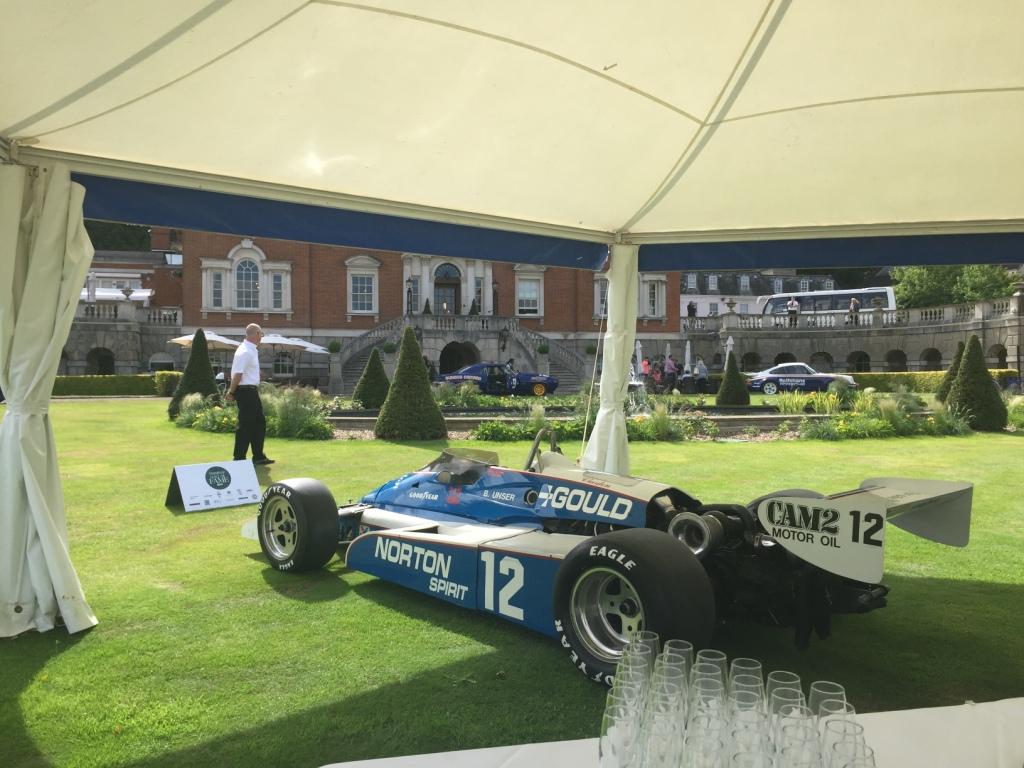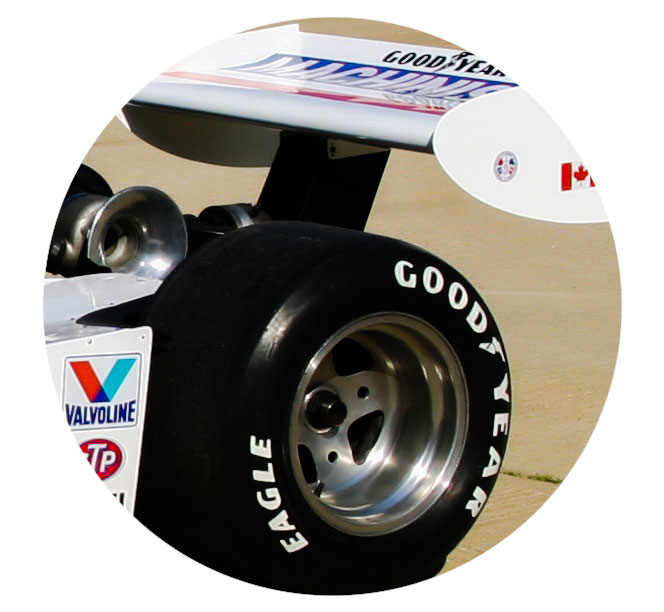 In mid 2016, we were contacted by a member of Motorsport Magazine who was looking for cars to display at the Autumn Classic event at the Bugatti Owners Club near Prescott.  He had seen the Penske PC7 for sale and thought it would make a great addition to the proceedings.  Our customer agreed for it to go on static display to raise its profile.  A further, and grander, outing then arose out of that.  Roger Penske was nominated to be inducted into the Motorsport Magazine Hall of Fame 2017 and would we be kind enough to bring the PC7 to sit on the front lawn of the Royal Automobile Club in the champagne marquee.  You bet ya!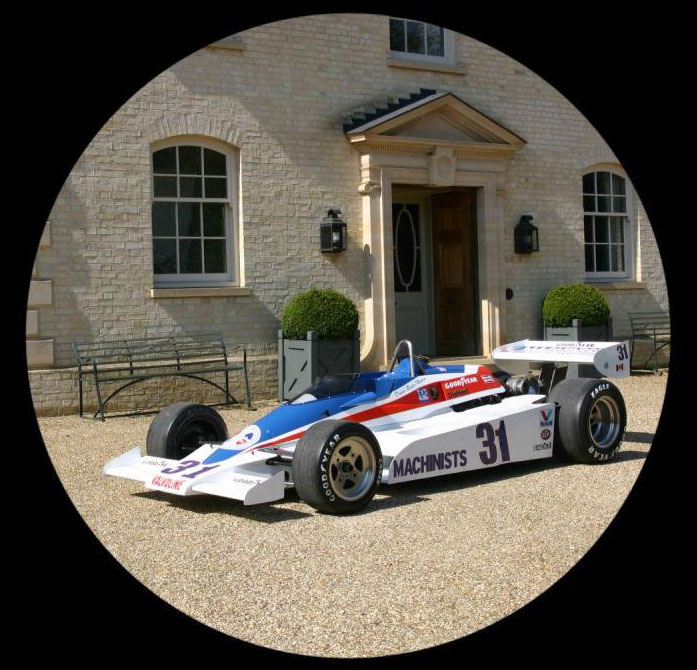 And then we got the call.  The Machinists Union, who we had been in contact with for research purposes and who had seen the media coverage, expressed their interest in purchasing the car and putting it on display in their headquarters in Washington in its correct colours which we could organise prior to shipment.  As a rolling chassis in very good, original and unmolested condition, but with pretty empty guts, this would seem to be the perfect solution.
There ends our story.  Summer 2018 sees the #31 Penske PC7 bound for the United States, right back to her former owners and where she truly belongs.  Don't you just love a happy ending?
#scottautomotive #racecarpreparation #tracksidesupport #racesupport #eventsupport