In these turbulent times, classic cars are increasingly being seen as an enjoyable investment.  With values continuing to rise, we have a number of customers who are now actively building collections for this very reason.  At Scott Automotive, we are able to provide consultancy services when required and regularly attend auction previews to provide our customers with guidance.  They may be looking for a car which will require little or no work, or at the other end of the spectrum, a long term full restoration project that can be truly personalised.  It often depends on the type of car they wish to add to their collection though:  Where a vehicle has become a rarity, a full restoration may be the only option left.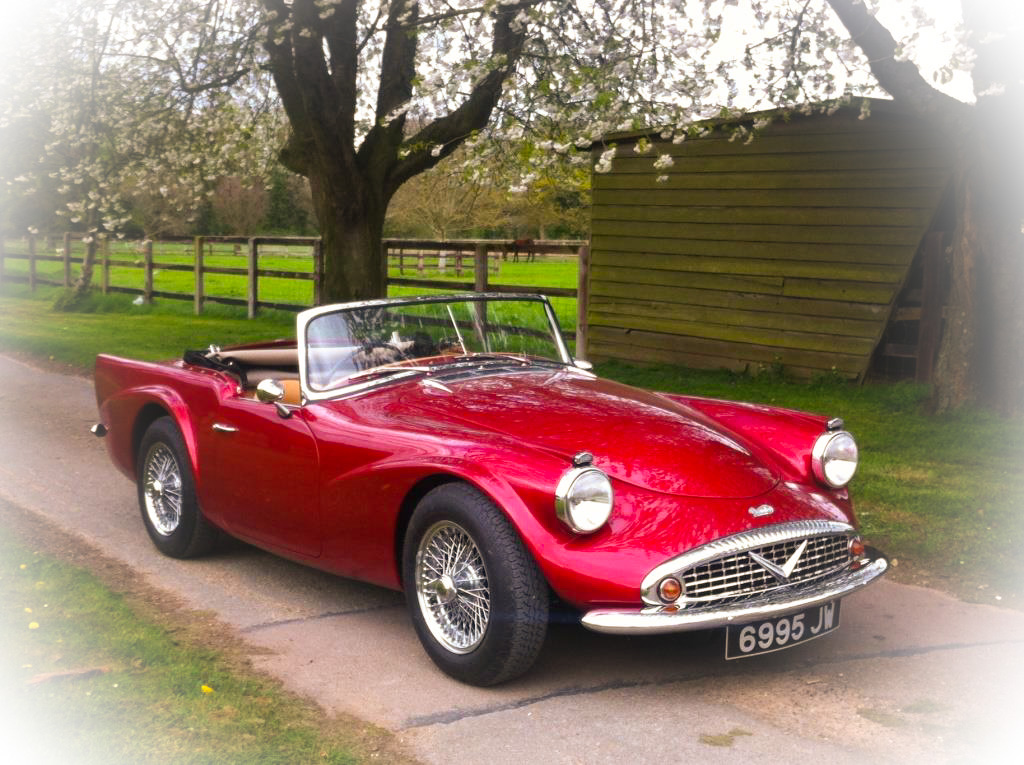 Back in 2014, we took delivery of one such auction car, a Daimler Dart SP250 sent straight to us to get started on.  Originally ordered in 1961 for a gentleman called Charles Attwood, this car had black bodywork and a tan leather interior.  The car came in the more desirable "B" specification which included hard and soft tops, also in black.  In later life, it was taken off the road in 1991, at exactly 30 years old, before being sold at auction in 2014 as part of that owner's estate and in a 'barn find' condition.  The description says it all.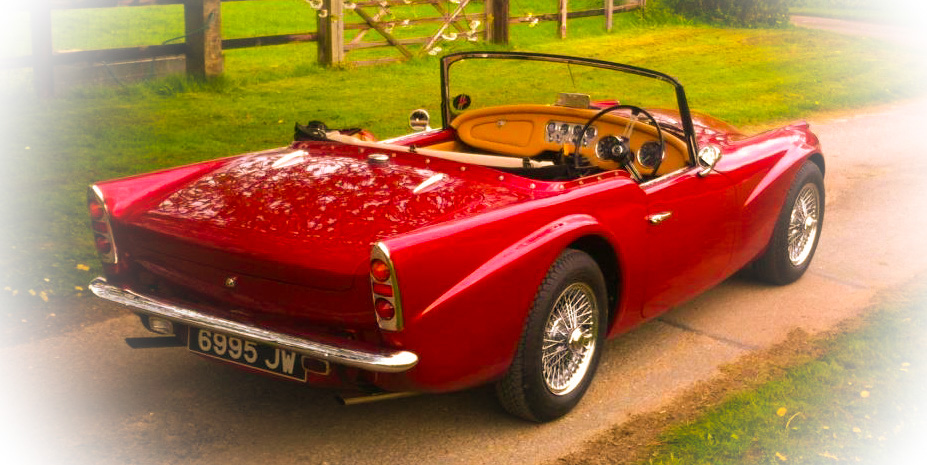 It took three years in our workshops to complete the extensive restoration of this car.  It came to us as a matching numbers car with factory options.  It had been badly painted in a red colour, but this did not complement the quirky shape of the car.  At some point in its previous life, the car had received an impact to the off side front wing and then a bad repair.  As part of the restoration, we cut off the front off side wing, cut out the badly repaired inner wing, bought the last original inner wing from the Daimler Owners Club and made the necessary repair.  The body has also been completely off the car.  Following the extensive restoration, apart from the change in bodywork colour to modern Aston Martin burgundy, the rest of the car is as its production specification, including some subtle upgrades to help the drivability in modern day traffic.  Once we have completed a restoration, our service does not stop there.  We test drive all vehicles for 100 miles to ensure they are in perfect working order at handover to our customers.
If you are thinking of investing in classic cars and need some advice on how to start your collection, would like to know which cars are increasing the most in value, or are the quirky ones to look out for, then please give us a call to discuss your requirements, or to arrange a visit to our workshops to view the projects we are currently working on.