At Scott Automotive, we have over twenty years experience preparing race cars and providing trackside support; it's the core of our business.  It's also our passion, as much as yours, and for the last ten years, we have been quietly working away on our own race car project when time has allowed.
Many, arguably all, race cars are worth bringing back from the dead.  The best ones have history though.  In our case, it was the overall winner of the British Saloon Car Championship, running to the SupaTura regulations in 1960.  It was purchased by Trevor Parfitt of Scott Automotive in 1967 and has not been seen out on the road, let alone the track, since 1970.  In storage until 2008, the famous Doc Shepherd's A40 UCE 13 has been rebuilt and race prepped by us ready for re-launch on the track in May 2018, in this the 60th Diamond Jubilee anniversary year of the BTCC.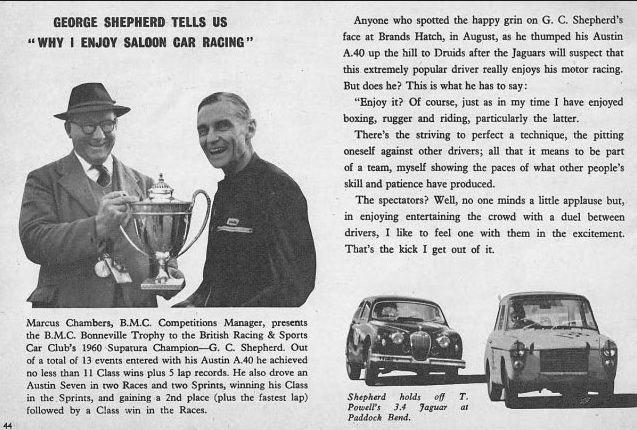 This A40 has seen it taken back right to its bare shell, which was then dipped to eliminate all rust. The body was then repaired as necessary, before the body was re-dipped. This attention to detail should see this restoration last for decades if the car is kept under the right conditions. All components have been stripped, rebuilt, repaired if necessary, or re-engineered. This is a true "nut and bolt" restoration.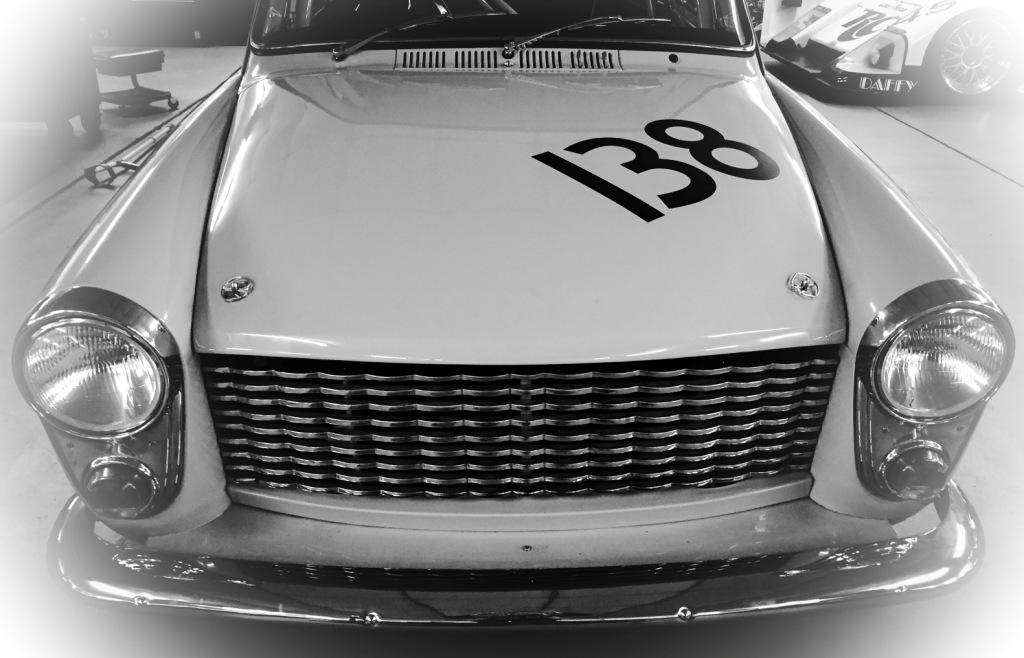 A restoration of this depth can often mean a car goes on to be used infrequently, or even, never.  Here at Scott Automotive, we believe that if a car was built to be on track, then this is where it should return to … and competitively.  During the course of this rebuild, many features have been re-worked to give the car its competitive edge.  Piqued your interest?  Well, sorry to disappoint you, but we're not giving away our secrets here!  You can be assured though that our many years of experience come into play when interpreting rules and regulations legally.
Our attention to detail is second to none. Whilst the vast majority of our work is carried out in-house, we also use a trusted circle of suppliers where it is more cost effective to do so. This A40 has a brand new interior which has been produced by one such third party. Other small touches include the brand name on the head rest being bespoke stitched by the manufacturer so the colours match the car's interior.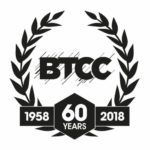 We have rebuilt race cars from a race damaged chassis up, to those which on first glance (or purchase) look complete and safe, but unfortunately are not. Plus everything in-between! Let us help transform your race car into the best, and most competitive, it can be. Our workshop is always open for our current projects to be viewed.